Tacoma Cedar Shake Repair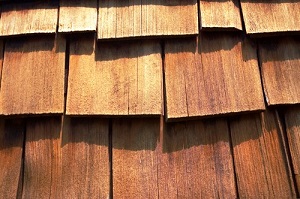 When it comes to distinctive style, beauty, strength, reliability, durability and thermal efficiency of roofs, nothing comes close to a cedar shake roof!
At Roof Therapy, Inc., we understand the preference that the residents of Tacoma, WA have for cedar shake roofs. We offer an array of services to help them have, protect and preserve their wonderful roofs, such as cedar shake roof cleaning and shake roof repair.
Whether it is installation of new roofs or working on existing ones, we are always focused on offering fine craftsmanship in a timely, courteous and stress-free fashion.
True to our name, we endeavor to deliver all the 'therapies' your cedar roof needs to keep looking pristine and elegant for decades to come. We specialize in:
• Cedar shake roof repair
• Roof preventive maintenance
• Cedar shake roof cleaning
• Roof replacement
Tacoma Cedar Shake Shingles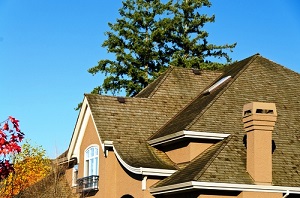 With proper care and treatment, cedar shake roofs can outlast many other roofing systems.
Regular cedar shake roof cleaning and maintenance is most essential to boost the longevity of a shake roof and prevent its premature replacement.
As your Tacoma cedar roof ages, its need for cleaning and preservation increases. Though the natural preservatives of the wood make it resistant to insect damage and decay, the harsh winters and the hot summers start drying out its oils.
Humid conditions also take a toll on the roof by promoting the growth of mold, mildew, algae, lichen and moss. If not removed in time, these lead to decaying of the cedar roof.
If your roof shakes have taken on a black or dark brown tone, it is a sign that harmful organic infestation has started accumulating over them. It is time to call in the cedar shake roof professionals for cedar shake roof cleaning!
Tacoma Cedar Shake Roof Repair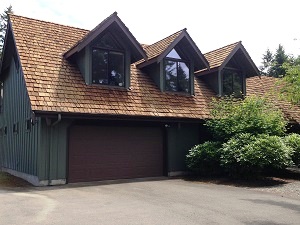 Over time, relentless exposure to the elements tends to wear down your cedar shake roof in Tacoma.
As the shakes swell, warp, shrink, crack or split, they mar the roof's beautiful appearance and also cause it to start leaking. This is where our cedar shake roof experts come in with experience and unmatched expertise in cedar shake roof repair.
You cannot let your expensive roof leak and rot away. And, there is simply no reason why you should, when you have us to carry out affordable shake roof repairs in time and with consummate professionalism.
Call us today for a free estimate!
Enhance the beauty and life of your cedar roof with the exceptional shake roof repair and cedar shake roof cleaning services of Roof Therapy, Inc.
Call Roof Therapy, Inc. at (253) 948-0611 for your Tacoma cedar shake roof today!