Tacoma Roof Moss Removal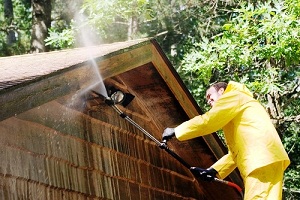 The roof is a critical structural of any building and it must be guarded carefully against the smallest of damages. Moss buildup is one thing that roofs need to be protected against in the Tacoma, WA area.
At Roof Therapy, Inc., we offer roof moss removal services to help property owners keep their roofs clean, dry, beautiful, and safe. Moss growth can cause not only significant water damage to the roof, but also mar its appearance.
If you have unsightly green patches and black streaks or stains on your roof, it is time to call in our roof moss treatment and roof moss removal experts.
We make your roof look like new again by performing roof moss removal on your Tacoma property by technicians who are:
Highly trained and experienced
Sincere and diligent
Equipped with the right roof moss removal products
Tacoma Roof Moss Treatment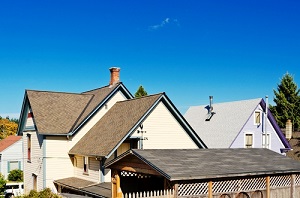 Keeping the roof clean and dry is the best way to prolong its life. If you do not want to deal with premature roof replacement, you should not ignore moss buildup on your roof. Make sure to call us well in time so we can perform roof moss treatment on your Tacoma property.
Whether you have moss on roof shingles because of rainwater accumulation on the roof or due to humid weather conditions, call us for its removal. You can count on us to:
Schedule the job quickly
Do a seamless job
Respect your property
Charge competitive prices
Tacoma Roof Moss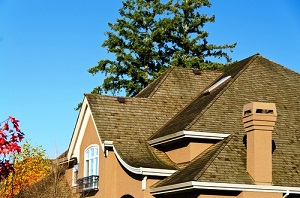 Treatment or removal of moss growing on your roof is not an option, but an absolute necessity. The task is also not one to be scheduled at your leisure.
Delayed roof moss treatment in your Tacoma property can be quite damaging. The neglect can compromise the structural integrity of your roof and burden you with costly roof repairs.
Moss growth under the shingles can raise them, which can then cause the roof to start leaking during the rainy season. Moreover, the roof shingles may loosen up and be blown away by heavy winds. The moss and lichen spores can even make the shingles rot.
Call us for roof moss removal the instant you notice algae and fungus starting to accumulate on your roof. Our prompt roof moss treatment:
Protects your roof
Maintains interior comfort
Saves you money
Call Roof Therapy, Inc. at (253) 948-0611 for effective and reliable roof moss treatment in Tacoma.