Tile Roof Cleaning Fife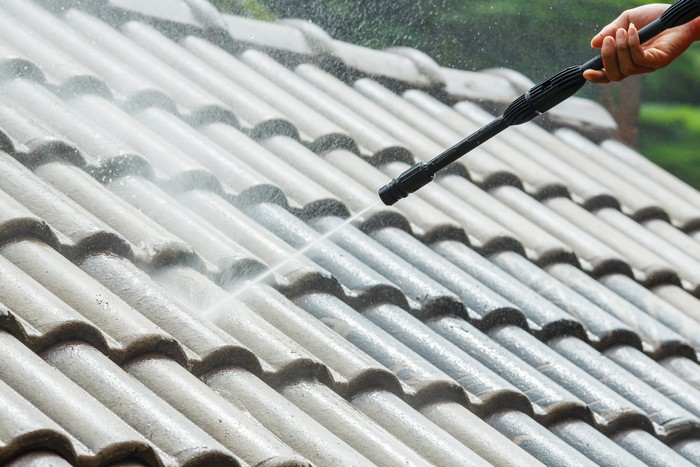 Your tile roof plays a crucial role in shielding the inside of your building from the harsh sun, storms, extreme cold climate, etc. Taking good care of the roof is therefore your way of appreciating its importance.
Investing in regular tile roof cleaning service is an expense that pays you back many times over. Just make sure that you get the roof pressure washing and cleaning done by experienced professionals.
Roof Therapy, Inc. is the foremost source for tile roof cleaning services in the Fife, WA area. Accumulation of dirt and debris, along with living organisms such as moss, algae, and fungi like mold, mildew, etc. on the surface of a roof can:
Adversely affect its strength and robustness
Reduce its insulating property
Depreciate its look and grace
This means that lack of regular tile roof cleaning decreases your indoor comfort, shortens the lifespan of your roofing system, and downgrades the value of your property. Do not wait for the condition of your roof to go from bad to worse. Give us a call as soon as you observe that it is time for tile roof cleaning on your Fife property.
Tile Roof Wash Fife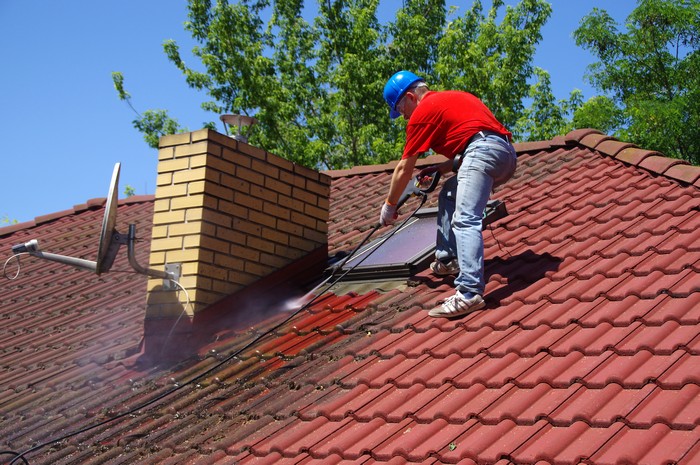 The comprehensive services provided by our roof cleaners include:
Roof inspection
Moss, lichen, fungi removal
Roof pressure washing
Gutter cleaning
We know that you must have spent a lot of your hard-earned money on the roof, and it is your right to get the most out of the investment. A smart property owner will understand that the life of a tile roof can increase drastically with a regular tile roof wash.
However, remember that there can be more harm than good if you do not get the tile roof wash on your Fife property done by proven experts. Do not compromise on quality when it comes to tile roof wash service and hire only the best-in-town for this job. Call us!
Roof Pressure Washing Fife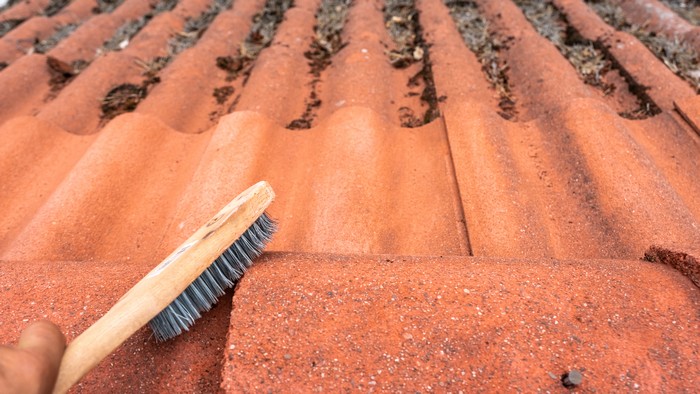 We use environment-friendly tile roof cleaning solutions. Our work that includes roof pressure washing, moss removal, stain removal, etc. will not cause any harm to:
People or pets
Outdoor plants
The roofing system itself
Depend on us for an excellent roof pressure washing job in Fife. Our licensed, bonded, and insured tile roof wash company ensures that the money spent on our services does not go waste.
Searching for the ideal roof pressure washing company in the Fife region? Call Roof Therapy, Inc. at (253) 948-0611 for all kinds of tile roof wash services.