Gig Harbor Cedar Shake Repair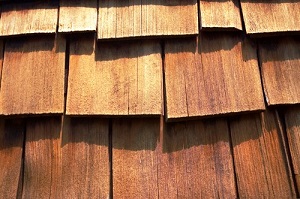 Proper maintenance of your roof will help preserve its beauty, strength and thermal efficiency. You must get the roof of your home inspected by the experts on a regular basis so that any leaks, damages or other problems are taken care of when they are small.
Call in the experts from Roof Therapy Inc. for any cedar shake roof cleaning, inspection or repair you might need in the Gig Harbor, WA area.
Being an established and experienced company, we offer the following services besides cedar shake roof cleaning:
Roof inspection
Moss treatment
Cedar shake roof maintenance
New shake roof installation
Using the best equipment and the latest techniques of roof cleaning, our technicians ensure that the roof of your home is thoroughly clean and moss free.
While cleaning the roof, they also check for any leaks or damages to the shingles. These small problems are resolved before they become large problems and require expensive repairs or replacement.
Gig Harbor Cedar Shake Shingles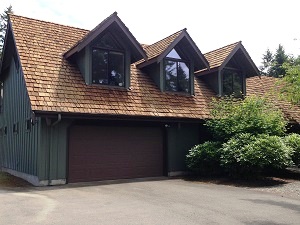 It is essential to have cedar shake roof cleaning done on a regular basis. It is the only way to ensure the longevity of the roof. With it being exposed to the elements constantly, chances of moss, lichen and mildew growth are high.
Regular cleaning will ensure that the roof is not damaged due to any of these factors. Trust us for cedar shake roof cleaning on your area Gig Harbor property and prevent:
Decaying of the roof
The growth of mold and mildew
Drying of the oils of the wood
Many different environmental factors can affect cedar wood shakes and shingles, including leaves, dirt, small animals, excessive shade, tree coverage, moisture or too much sunlight. Give us a call to clean your cedar shake roof and protect it from all the elements.
Gig Harbor Cedar Shake Roof Repair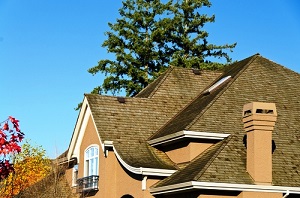 Have shake roof leak repair done by a company that understands shake roofs if the shakes on your roof have started leaking. Leakage happens when the elements have taken their toll on your roof.
Call us, the Gig Harbor area shake roof specialists, for shake roof repair when you notice the shakes to be:
Warped
Swollen
Shrunk
Cracked or split
Count on us for shake roof repair services in Gig Harbor. The shake roof repair cost for your home would depend upon the condition of the roof and the degree of repairs required.
Call Roof Therapy, Inc. at (253) 948-0611 for any installation services or shake roof repair in Gig Harbor.