DuPont Roof Leak Repair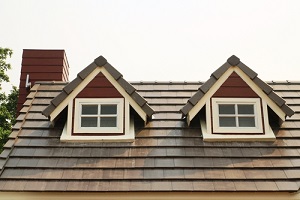 Are you looking for a reputable contractor with exceptional skills in repairing all types of roof leaks? Well, your search is over!
Roof Therapy, Inc. is the foremost source for roof leak repair services in DuPont, WA. With us, you have the satisfaction of being served by a company that is:
Licensed, bonded and insured
Family owned and rated A+ by BBB
Staffed by hand-picked, pre-screened roof repair specialists
Committed to using top-grade roof leak repair products
Contact us to learn about how we can help you when your roof leaks and receive a free, no obligation quote on our roof leak repair cost for DuPont properties.
DuPont Leaky Roof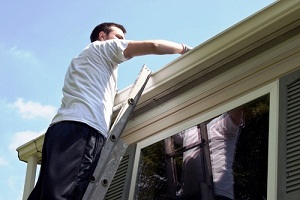 A hole in the roof is a serious matter that needs to be addressed quickly. Homeowners stand to lose a lot from a leaky roof.
If ignored and left untreated, a leaky roof in your DuPont home can:
Damage walls, windows, doors, foundation, and ceiling
Compromise the structural integrity of the building
Create health issues because of mold infestation
Cause premature roof replacement
Do not let your leaky roof become a nightmare.
Call us for repairs as soon as you notice any indications your roof is leaking.
DuPont Roof Leaks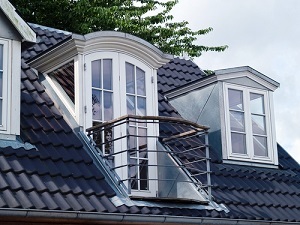 When it comes to repairing your leaky roof, you would not want to take chances! If not done properly, even minor roof leak repair work can fail to restore the integrity of the roof and gradually lead to a bigger, more expensive roofing project.
Make sure to call the right roof leak repair company for help when the roof leaks in your DuPont property. Choose us if you want complete assurance that your roof leaks will be:
Detected accurately
Repaired professionally
Taken care of in a fast and economical manner
Our company has extensive experience in fixing roof leaks. We have done lasting roof leak repair work on a leaky roof of any type and at any height.
Our technicians know how to find a leak in a flat roof, gable roof, dormer, concrete roof, cedar shake roof, composition roof, and more. They know how to fix a leaking roof from the inside as well as outside of the property.
When your roof leaks call Roof Therapy, Inc. We are the experts that property owners have trusted since 1998 for fixing their leaky roof in DuPont. Call (253) 948-0611.