DuPont Roof Moss Removal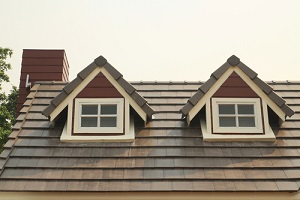 Moss grows in humid environments on any surface but most commonly on roofs. Roof moss removal is important because moss can collect moisture and allow it to seep underneath roofing shingles resulting in:
Roof leaks and repairs
Overall weakening of roofing system
Premature roof replacement
At Roof Therapy, Inc., we provide roof moss removal services in DuPont, WA and its surrounding areas. We begin our process by scrapping moss with a stiff brush.
Then we use low water pressure to remove all the loose debris off the roof. We may also employ chemical treatments, if necessary.
DuPont Roof Moss Treatment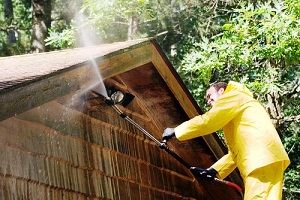 Professional roof moss treatment can help DuPont residents prevent costly roof replacements down the lane. We will remove moss infestation from your roof and prevent it from coming back.
We thoroughly evaluate your roof to determine the best possible roof moss treatment plan. Our trained technicians remove moss quickly and efficiently using cutting-edge methods and equipment.
Our moss treatment services are designed to ensure excellent, lasting results that provide our clients with a long-term peace of mind.
Below are some of the benefits of choosing us for your roof moss treatment needs in DuPont:
Licensed, bonded, and insured company
Expertise in roofs all styles and sizes
Safety is our number one concern
We guarantee our work for a year
DuPont Roof Moss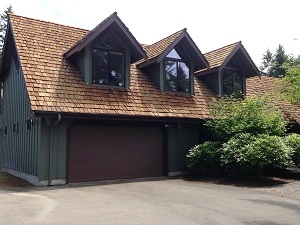 Moss on roof shingles not only looks unsightly, it can also damage to roof structure. In addition, moss buildup can partially or fully clog gutters and downpipes, resulting in broken gutters and moisture seeping into the walls. For this reason, it is essential to seek a professional roof moss removal service in DuPont.
Roof moss removal not only improves the look of your property, it also extends the lifespan of your roof. We provide prompt, dependable roof moss treatment services for moss problems both big and small. Attention to detail is very important.
We pride ourselves on keeping the job site clean and tidy and ensuring that we do not cause any damage to your roof in the process. Here are the reasons to hire us for your roof moss removal needs:
Our technicians are highly experienced
We get the job done right, the first time
Fair and reasonable rates
To find out more about our roof moss treatment services for DuPont residents, call Roof Therapy, Inc. at (253) 948-0611.