Frederickson Roof Leak Repair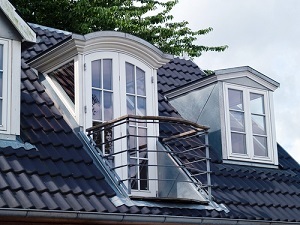 If there are water stains on your walls or ceilings, a leaky roof is the best guess as to the cause of the stains. It is important to have roof leaks repaired right away. Ignoring even a minor leak can result in major problems, such as:
Rotted framing
Mold growth
Damaged insulation
To avoid a huge roof repair bill, call a professional roofing company to have your leaky roof checked in Frederickson, WA. Roof Therapy, Inc. can not only identify the source of roof leaks but can also repair it quickly.
We are a licensed, bonded and insured roofing contractor providing top notch roof leak repair services to home and business owners in Frederickson and its surrounding areas.
Frederickson Leaky Roof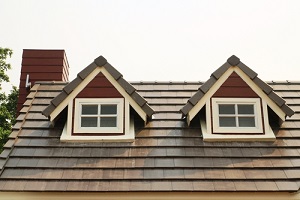 There are various situations that cause a leaky roof and mean you require a roof leak repair. Water does not need a big route to enter inside your home. If ignored, water can cause costly structural damage.
When you are experiencing a leaky roof in your Frederickson home, we understand how frustrating things can be to your overall daily routine. A leaky roof causes damage to furniture, flooring and personal belongings and is also a risk to the safety of your loved ones.
We have the knowledge and experience to fix the leaky roof in your home. We want to ensure that your everyday life is not interrupted. That is why we work quickly and efficiently to fix that leaky roof. When you leave the repairs to us you are not taking the risk of climbing up the ladder to locate the roof leaks in heavy rain.
This is a job for experienced roof repair experts. We offer:
Cost-effective repair options
Long lasting results
Free estimates
Frederickson Roof Leaks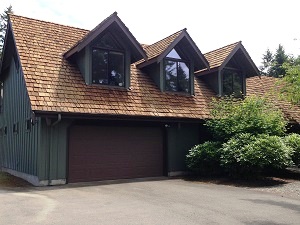 Do not let a nuisance roof leak cause a costly damage. If you have roof leaks in Frederickson, call us first. We do not believe in guesswork. We thoroughly examine your rood and determine what and where the problems are before we perform any roof leak repair.
You can rely on the quality of our work. We take pride in our work and in our reputation for providing the best roof leak repair services in Frederickson. Below are some of the benefits of hiring us for your roof leak repair needs:
Right tools and materials
Attention to detail
Superior workmanship
To find out more, or to schedule a roof leak repair service in Frederickson, please do not hesitate to call Roof Therapy, Inc. at (253) 948-0611 today.