Puyallup Roof Maintenance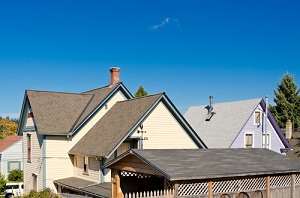 Roof maintenance is as important as all the other maintenance that we do around the house. If we do not do proper roof maintenance then we will have faulty and leaking roofs. Our roofs provide a cover over our heads but not everyone is capable of undertaking roof maintenance. If you are a Puyallup area homeowner, you should undertake roof maintenance regularly. Roof maintenance will ensure that your roof is in great condition and you will be able to catch any fault early. At Roof Therapy, Inc. we offer Puyallup area homeowners roof maintenance services. We serve the Puyallup, WA area and we will provide you with roof maintenance to ensure that your roof is in good condition. Our roof maintenance services include:
Gutter cleaning
Roof moss treatment
Roof cleaning
Do not delay. Get roof maintenance done today if you are a Puyallup area homeowner.
Puyallup Gutter Cleaning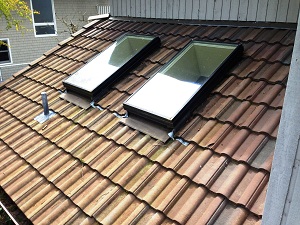 Most people never really pay attention to their gutters unless they are faulty and leaking. Gutter cleaning is important as it helps to ensure our gutters are in good working condition. Gutter cleaning will get rid of dirt and debris that may otherwise block the gutter. Gutter cleaning should be carried out regularly and it will ensure that any water from the roof is correctly channeled. Gutter cleaning will prevent the water from draining incorrectly as this can cause damage to your home. If you are in the Puyallup area, come to us for gutter cleaning. We will provide you with quality gutter cleaning to save your home from water damage. Gutter cleaning will ensure:
Your gutters last for longer
Your gutters are not blocked
Proper roofing maintenance is done
Get gutter cleaning done today.
Puyallup Roofing Maintenance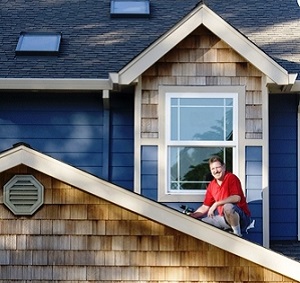 Roofing maintenance involves various activities that will ensure your roof is in good condition and that you get to know of any faults early on. Roofing maintenance will also help you to prevent future faults because roofing maintenance ensures that we are properly taking care of our roofs. Roofing maintenance is not a once-off thing but rather roofing maintenance should be done regularly and this will help to extend the life of your roof in the Puyallup area. If you are in the Puyallup area, ensure that you get roofing maintenance done soon. It will prevent:
Blocked gutters
Moss growth
Leaking roofs
If you want roofing maintenance done, contact Roof Therapy, Inc. where you will get quality roofing maintenance.