Puyallup Roof Repair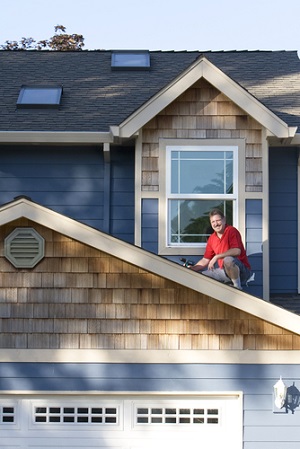 Roofing problems like missing shingles, broke tiles or leakages can undermine the value of your property.
A damaged roof can not only cause several inconveniences in daily life and spoil valuable things inside the building, but also lead to rotting of the roof underlayment and weaken the entire structure.
Limit your hassles and loss by getting timely roof repairs from Roof Therapy, Inc. near Puyallup. We are a family-owned company that has been serving Puyallup, WA with excellent roof repairs since 1998.
Throughout the years, we have believed that the best way to build a trusted, long-term, repeat business is to deliver flawless services at a fair price in a friendly and hassle-free manner.
We are proud to note that this simple and sincere approach has helped us earn the patronage of an impressive number of residential and commercial customers in the community and beyond.

Puyallup Roofing Repair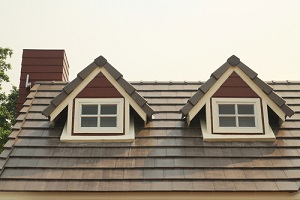 In the Puyallup area, you need roofs that sustain through the diverse climatic conditions. Whether your home or commercial place has a composition roof, tile roof or cedar shake roof, you would want it to stand successfully up to the hot summer sun, winter ice storms, rains and winds.
We help make that possible by providing excellent roofing repair services at affordable prices.
Whether your roof is damaged due to age, animal activity or the elements, trust our technicians to fix the problem within no time. We focus on both visual appeal and structural integrity to ensure that your roof looks and performs like new.
We offer roof repairs in the Puyallup area for problems such as:
• Leakages
• Damaged gutters
• Defective flashing
• Missing shingles
• All roof repairs are carried out by highly-skilled and expert roofing repair technicians

Puyallup Roof Repairs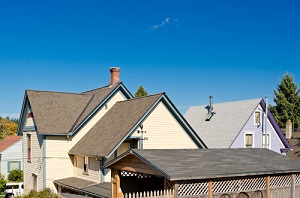 As a professional roof repair contractor, we can assure you that our service quality will remain consistently high, regardless of the size of the job.
Whenever you hire us, you can be sure of receiving services that meet the highest standards in excellence, safety, professionalism and, above everything, customer satisfaction.
Special features that set us apart from other roofing repair companies in the area include:
• Easy to reach, highly-responsive, customer-friendly business
• Offer free, accurate estimates based on genuine assessment of roof
• Advanced technology & quality materials to ensure impeccable work
• All roofing repair work conducted by trained technicians
• Assurance of effective and long-lasting roof repairs
• Strive to do the job right, the first time
Secure your home with a sturdy, water-tight and durable roof. Entrust your roofing repair needs only to Roof Therapy, Inc. Call (253) 948-0611!