Puyallup Roof Moss Removal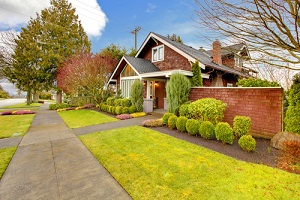 Moss and algae are responsible for the black and ugly stains that appear on the roof of your home, ruining its beauty and aesthetic appeal. In addition, they also damage the structure, which can require costly repairs later.
Getting roof moss treatment early on is the most effective remedy against the problem of moss and algae. Roof Therapy, Inc. provides high quality roof moss removal services for the Puyallup, WA community.
As one of the most reliable roof moss removal companies offering catering to Puyallup, we provide services that include:
Moss removal
Roof treatment
Cleaning the roof
Repair and mending of the roof
You can rely on our skilled and experienced technicians for roof moss removal. They not only use the easiest way to remove moss from roofs; they also use the most effective method for the job at hand.
Puyallup Roof Moss Treatment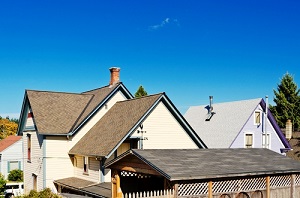 Removing moss from the roof of your home is essential, not just for aesthetic reasons, but to protect the underlying structure as well.
However, great results can be achieved only when you bring in professionals for the job. We provide reliable roof moss treatment in Puyallup.
We may use a number of methods for roof moss treatment, including:
Stiff brushing to scrape moss
Low pressure water washing
Chemical treatments
You can rely on our technicians for effective removal of moss on roof shingles, as well. Our technicians are well-equipped with the latest machines and tools that help them in removing the moss from your roof effectively.
Puyallup Roof Moss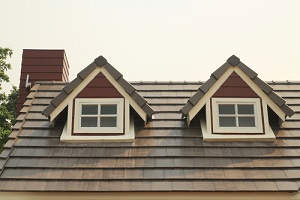 Getting effective roof moss treatment is essential, as leaving it unmaintained could lead to roof leaks. A small problem that could have been controlled in the beginning will lead to a major problem, requiring hefty expenses.
We are the ideal company to choose for roof moss treatment and removal in Puyallup. You can choose us for roof moss removal as we are:
Experienced
Affordable
Reliable
Recommended
In addition to providing services for removal and treatment of moss from the roof of your home, we also provide roof moss prevention tips to our clients.
with the help of these tips, you can prevent the growth and accumulation of moss on the roof of your home.
Feel free to contact Roof Therapy, Inc. at (253) 948-0611 for safe and effective roof moss removal from your Puyallup home.