Parkland Roof Moss Removal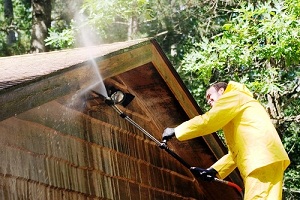 Roof cleaning is necessary due to environmental conditions and harsh winters in Parkland, WA. For professional roof moss removal and treatment in the area, count on Roof Therapy, Inc.
Moss growing on your roof can cause damage that needs to be addressed immediately. If left neglected, the roots of the moss can damage your roof by deteriorating the shingles and affecting the structural integrity of the roof.
We have the experience and expertise to provide quality roof moss removal services to Parkland homeowners.
When you call us to remove moss from the roof, you can rest easy, knowing that the job will be done right the first time. We use specialized tools and methods to remove moss from the roof.
Once the roof moss removal process is complete, we will apply a treatment that will kill off any remaining moss spores and prevent moss growth down the road.
Our features include:
Fast response
Skilled team
Affordable prices
Parkland Roof Moss Treatment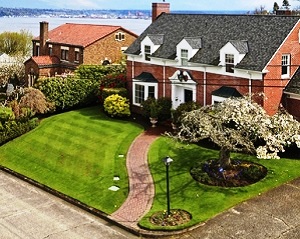 Our roof moss treatment services are highly effective in getting the job done.
Once we complete our roof moss treatment in your Parkland home, your moss situation will no longer be a problem.
Our roof moss treatment will literally save your roof and help improve its lifespan significantly.
Failure to address moss problems can lead to thousands of dollars in damage to your roof. Let us help you:
Improve the curb appeal of your home
Maintain the structural integrity of your roof
Protect your roof from premature replacement
Parkland Roof Moss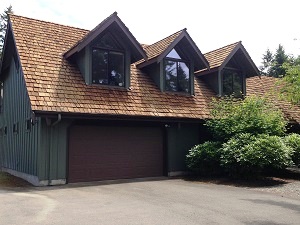 Uncontrolled moss on your roof can lead to severe damage that further leads to costly repairs. With our roof moss treatment services, Parkland homeowners can keep their roofs clean, healthy, and moss-free.
Moss is a very common problem for homes. While it may look harmless, moss can slowly degrade roof shingles, causing them to become worn and weak, eventually letting water into homes.
Loose moss can also fall into gutters, causing blockages that can lead to water damage on your property. This makes professional roof moss treatment a must if you want to keep a roof in good condition.
We are roof moss removal specialists and our approach makes your roof look like new again - without damaging your roof tiles. We offer:
Long term moss removal
Safe and effective moss treatment
Prevention of future moss outbreaks
To find out about our roof moss removal cost in Parkland, call Roof Therapy, Inc. at (253) 948-0611.