Parkland Roof Repair
Roofing repair needs, if detected in time, can help you avoid expensive property damage and personal loss. You are further assured of staying safe and protected under a secure roof if you get the required roof repairs done by a capable and experienced roof repair contractor.

If you are in Parkland, WA, call Roof Therapy, Inc. for roofing repair.We are a family owned roof repair company that has been providing the community with quick and reliable roof repairs since 1998. Our roofing repair business is BBB-accredited and is rated A+.

All our roof repair jobs in Parkland aim at maximizing customer satisfaction. Integrity and professionalism have been the cornerstones of our business. When you come to us for roof repair, count on receiving:
A thorough assessment of your Parkland roof's condition
A sincere recommendation for roof repairs that are actually needed
A fair and free roof repair estimate
Expert roof repairs, carried out with attention to detail
Parkland Roofing Repair
Parkland residents can utilize our roofing repair services for almost any roofing system they may have – composition, cedar shake or tile roofs. The requirement for roof repairs arises from direct causes, including:
Natural aging
Deterioration due to a lack of maintenance
Improper installation
Damage due to natural elements/acts,such as hail or a storm
Whatever be the reason why the roof over your Parkland property has come to need roofing repair, trust our seasoned roof repair technicians to fix the issue and restore your peace of mind. We support their superlative roofing repair skills with quality roofing materials and advanced roof repair tools to ensure that all their roofing repair work in Parkland is done to the highestspecifications.
Parkland Roof Repairs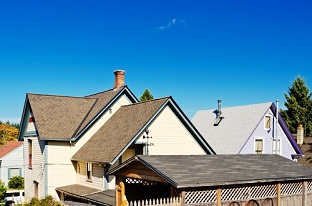 We attribute the success of our roof repair business in Parkland to the dedication with which we handle every roofing repair project, whether for major roof repairs or minor. A steadfast focus on ensuring quality workmanship in roof repairs has established our roof repair company as one of the leaders of the Parkland roofing repair industry. When you choose our roof repair company, you choose:
Strength and longevity for your Parkland property's roof
Honest roof repair services
Prompt roof repairs completed on schedule
Affordable roof repairs
Hassle-free, smooth and pleasant roofing repair service experience
If it is about roof repairs, Roof Therapy, Inc. is the name Parkland residents need to know. Call our roofing repair company at(253) 948-0611.