South Hill Roof Repair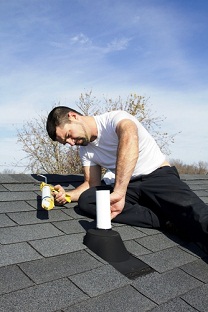 Constant exposure to the natural elements can take its toll on even the most finely installed roofs in South Hill, WA. Fortunately, Roof Therapy, Inc. is here to limit the damage with expert roof repairs.

We are a state licensed, bonded and insured roof repair company that assures South Hill residentsof honest, efficient, cost-effective and lasting roof repairs. Our seamless roofing repair is accompanied by outstanding customer service to make the overall roof repair experience extremely satisfying and agreeable for the South Hill property owners.

Rated A+ by the BBB, our roofing repair business has been serving the community since 1998. We enjoy an excellent standing in the South Hill roof repair industry, achieved by serving customers with:
Prompt and friendly attention
Ethical roofing repair services
Thorough and professional roof repairs
South Hill residents in need of roof repair services can call us for a free, no-obligation roofing repair estimate.
South Hill Roofing Repair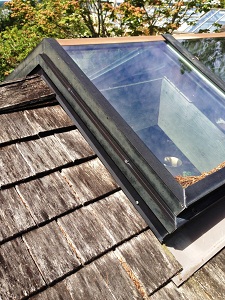 The foremost goal of our roofing repair company has always been to exceed the customer's expectations in every aspect of the roof repair process. At every roofing repair project we handle in South Hill, our superior services turn the customer into our patron for life.

We have been the preferred choice for roof repairs in South Hill since 1998. Our roof repair specialists are skilled at working on different types of roofing systems and excel at fixing all types of roofing issues.
Our roofing repair services are available to the people of South Hill for:
Roof repairs on cedar shake roofs
Roof repairs on composition roofs
Roof repairs on tile roofs
South Hill Roof Repairs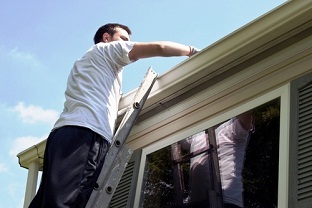 Whether the South Hill property owners call our roof repair company for major roof repairs or minor ones, we make sure they are impressed with the quality of our roofing repair services.All our roof repair jobs in the South Hill community are marked by:
Expert pre-planning for the required roof repairs
Superb coordination among our roof repair crew
Use of the latest roofing repair technologies, tools and materials
Meticulous attention to detail in roof repairs
Wonderful care of the South Hill customer
Don't wait for your South Hill roof's damage to multiply, and the roof repair costs to multiply! Call in our roofing repair experts today.
Are you a South Hill resident searching for reliable roof repair services? Call (253) 948-0611 to contact the roofing repair professionals at Roof Therapy, Inc.