Steilacoom Roof Maintenance
It is no secret that regular maintenance is the key to improving the life of your property and your roof is no exception. Regularly scheduled roof maintenance for your Steilacoom, WA home ensures that you are getting the best out of your roof.
Roof maintenance in Steilacoom is also a great way to minimize the need for costly repair or replacement down the lane due to weather damage or water leaks. Here are some reasons that you may need roof maintenance services in Steilacoom:
Construction projects that may have damaged the roof
Mold smell in your home
Water showing up on the floor following a rainfall
Roof with potential drain clogging materials such as leaves plastic bags, etc
Installation of a new equipment or skylights
Roof Therapy, Inc. offers roof maintenance services to Steilacoom homeowners. With our comprehensive roof maintenance services you can ensure the successful, long lasting performance of your roofing system.
Steilacoom Gutter Cleaning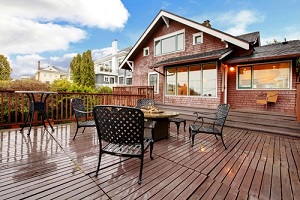 Gutter cleaning is a complex task best left in the hands of the professionals. Clogged gutters can lead to costly water damage to your home.
With regular gutter cleaning in Steilacoom you can dramatically reduce the risk of significant repair or replacement costs down the road. We offer fast, efficient gutter cleaning services to Steilacoom homes. Our team of gutter cleaning experts will:
Focus on attention to detail and excellent customer service
Use the right equipment to tackle the most complex gutter problems
Ensure the gutter cleaning job gets done right, the first time
Stand behind all our gutter cleaning work in Steilacoom
Steilacoom Roofing Maintenance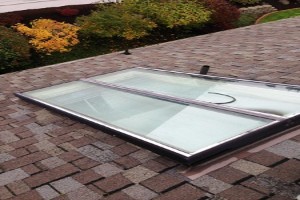 We have the experience and knowledge to partner with our clients regardless of the size or complexity of their roofing maintenance needs in Steilacoom, and to provide them with solutions that ensure long term value of their investment.
Since 1998 our family owned business has been known to go the extra mile for our customers, providing turnkey roofing maintenance solutions in the Steilacoom area and delivering projects on time and within budget. We take pride in the quality of our roofing maintenance services in Steilacoom, and our desire to meet and exceed client expectations. Our roofing maintenance services help to:
Identify existing roof conditions
Minimize the potential for premature roof failure
Recommend expert solutions to roofing problems
Contact Roof Therapy, Inc. to find out more about our roofing maintenance services in the Steilacoom area. We can be reached at (253) 948-0611.