Tile Roof Cleaning Fircrest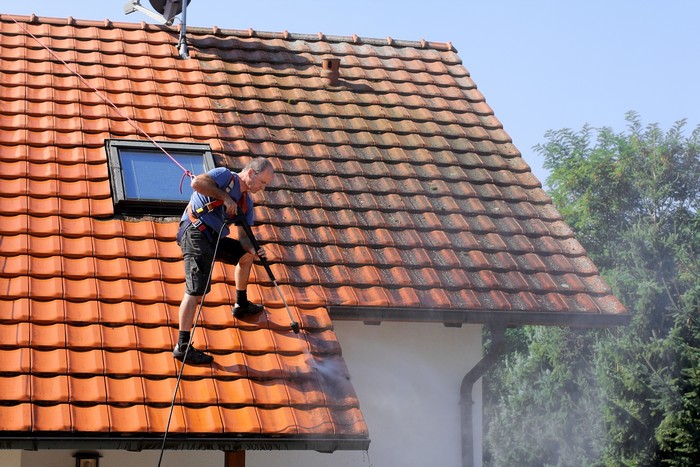 Your tile roof is exposed to the diverse elements every minute of the day, throughout its lifespan. It has to withstand the onslaught of sunlight, rain, wind, and snow along with debris like falling leaves and animal droppings.
It should not be a surprise when all the grime accumulation, moss growth, and algae buildup over time turns the roofing system into an eyesore that brings down the curb appeal and value of your property. Moreover, the strength of the roof is compromised.
Thankfully, Roof Therapy, Inc. is here to carry out tile roof cleaning on your Fircrest, WA property. Regular tile roof wash is an excellent way of preserving the beauty and structural integrity of the roofing system. However, it is not a DIY task.
Improper tile roof cleaning and careless roof pressure washing can cause serious damage. Let us handle your tile roof cleaning job in Fircrest. Be sure of having a roof that:
Looks pristine and attractive
Is highly efficient
Lasts a long time
Tile Roof Wash Fircrest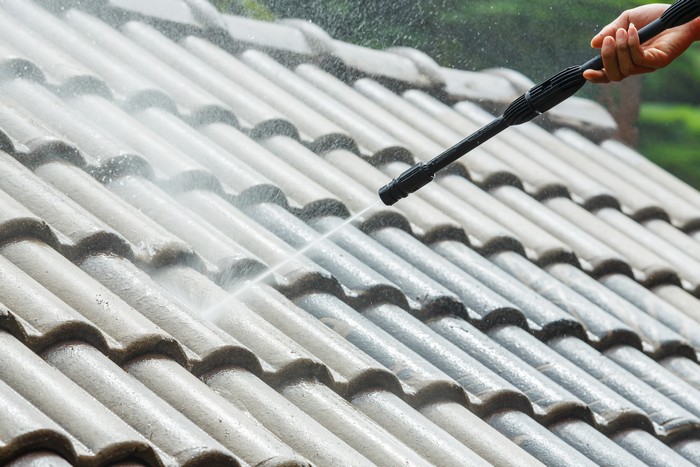 Tile roofs cannot endure harsh cleaning. It is important that the technicians you hire for tile roof wash should know this. Equally important is that these tile roof cleaners should be committed to working sincerely and treating your roofing system with great care as if it was their own home roof.
Forget all your worries about roofing damage due to rough tile roof cleaning. Count on us for a gentle tile roof wash on your Fircrest property. We serve you with technicians who know their job well and take pride in doing it seamlessly. Our aim is to clean your roofing tiles, not damage them. Trust us for:
Low pressure tile roof wash
Safe tile roof cleaning products
Roof pressure washing without any damage
Call now to schedule a visit by our experts for tile roof wash.
Roof Pressure Washing Fircrest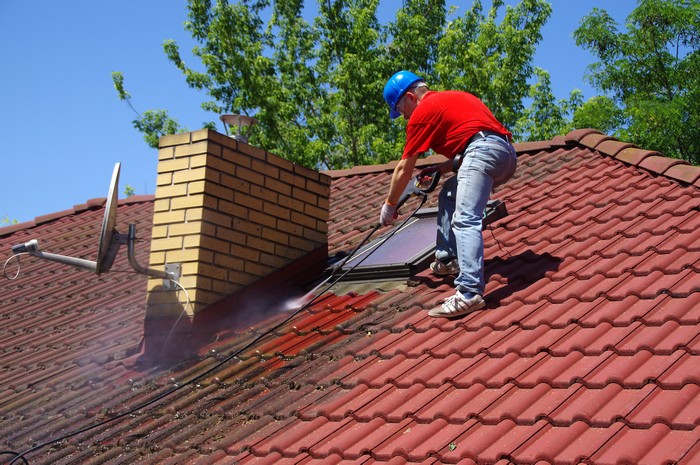 Our roof cleaning company supplements the skills of its crew with excellent equipment. We provide our technicians with top-of-the-line tools for performing roof pressure washing on Fircrest properties.
We see to it that they always pressure wash roof softly. However, we do make sure that the roof pressure washing and cleaning is done thoroughly. Our tile roof cleaning services are over only when the roofing tiles are completely rid of the dirt and organic growth. Hiring us for roof pressure washing, you are also assured of:
Fast job completion
Affordable prices
Gracious customer service
Hire Roof Therapy, Inc. for tile roof wash on your Fircrest property. Call (253) 948-0611.