Lakewood Cedar Shake Repair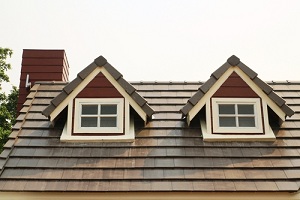 Thorough and timely cedar shake roof maintenance is essential to maintaining the beauty and durability of the roof of your home. As the roof is exposed to the elements, it is prone to becoming damaged.
Regular cleaning and maintenance will help you learn about any possible damages before they become a large problem. Have these repaired before they require expensive work done.
Roof Therapy, Inc. offers cedar shake roof cleaning for Lakewood, WA area residents and business owners.
Trust us for cedar shake roof cleaning and maintenance as our services will enhance your roof's:
Beauty
Durability
Strength
Energy efficiency
Trust us, not just for roof cleaning services, but also for cedar shake roof installation. We will inspect your home, consider the weather conditions and other factors to help you choose the type of roof that would be the most suitable for your home or business.
Lakewood Cedar Shake Shingles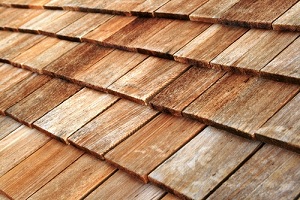 When compared to other roofing options, roofs made of cedar shakes last the longest. Effective and timely roof cleaning assures this.
You should work with cedar shake roof specialists for cedar shake roof cleaning as they are knowledgeable, equipped with the right resources, and experienced. We are that company.
Call us for cedar shake roof cleaning in the Lakewood area and we will remove your roof of:
The cost of cleaning your cedar shake roof will depend upon the condition of the roof and the extent of cleaning required. An estimate of the costs involved will be given once we have inspected the roof of your home.
Lakewood Cedar Shake Roof Repair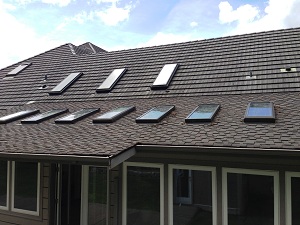 Continually ignoring the problem of moss and mildew growth on your roof can take its toll. The cedar shakes become damaged due to many different environmental factors and your shake roof will start to develop a brown-black tone.
Slowly this deterioration will cause the roof to start leaking, requiring immediate shake roof repair.
Trust us for shake roof repair in Lakewood as we:
Complete all work on time
Never compromise with our workmanship
Use the best equipment and cleaning products
Offer reasonable pricing
Wood shake roofs are beautiful. They provide rich dimensions, variegated colors, and natural wood texture. Keep your roof looking beautiful with shake roof repairs as soon as necessary.
Call Roof Therapy, Inc. at (253) 948-0611 for any shake roof repair or cedar shake roof cleaning services you may need in the Lakewood area.