Lakewood Tile Roof Cleaning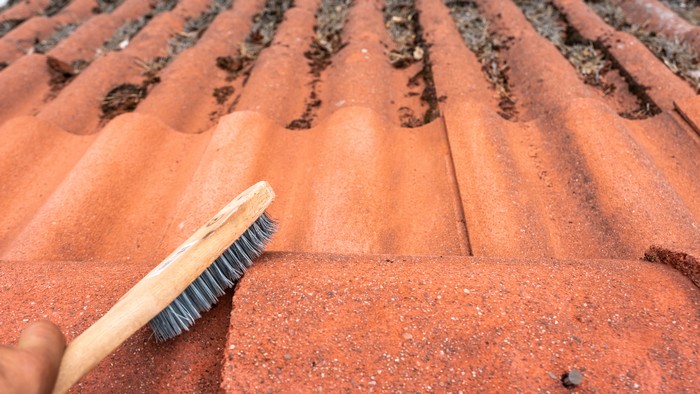 Hiring the right people for tile roof cleaning jobs in the Lakewood, WA area is essential. A novice technician can cause damage to your roofing system, other than providing you with improper Lakewood tile roof cleaning solutions.
When it is time for a tile roof cleaning job on your property, hire none other than the experts at Roof Therapy, Inc.
Our crew completes Lakewood tile roof cleaning on your property without a mishap or structural damage. The professionalism exhibited by our experienced technicians while working on Lakewood tile roof cleaning jobs is second to none!
Contact us for services like:
Power wash roof
Roof tile maintenance
Pressure roof wash
Roof jet wash
Call Roof Therapy, Inc. for Lakewood tile roof cleaning services!
(253) 948-0611
Lakewood Tile Roof Wash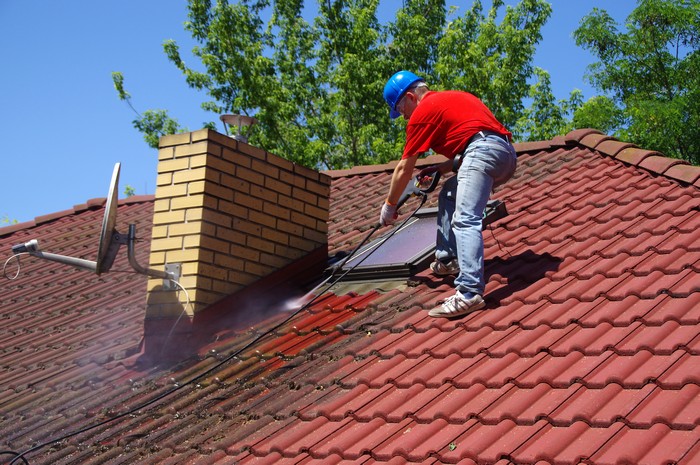 Our company has been offering Lakewood tile roof wash jobs since 1998. Having vast experience in this field of work, our experts can be relied on for a diligent and effective tile roof wash job.
After we have carried out the Lakewood tile roof wash work on your property, your roofing system will be free from debris, moss, dirt, and mold.
Remember that the skillfulness of the technicians you bring in to get Lakewood tile roof wash done on your property has a huge impact on the durability of your roofing. If you wish to get an appealing and, at the same time, robust and sturdy roofing, come to us for all your Lakewood tile roof wash needs.
Our experts are available for:
Removing moss from roof tiles
Pressure washing roof tiles
Roof pressure cleaning
Cleaning mold on roof tiles
Call Roof Therapy, Inc. for a Lakewood tile roof wash!
(253) 948-0611
Lakewood Roof Pressure Washing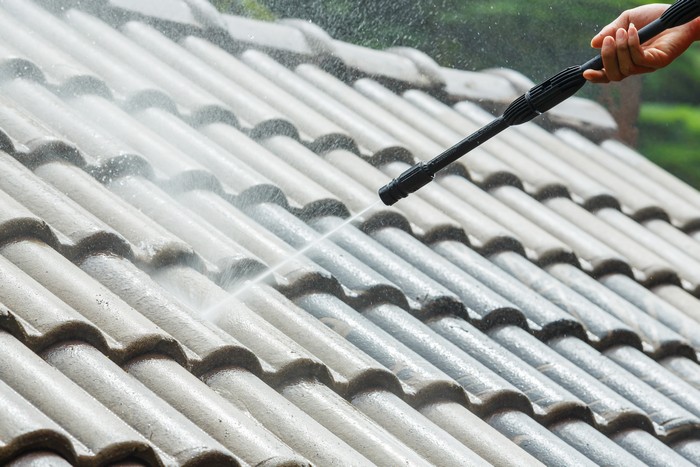 Make us your one-stop-shop for all kinds of services related to roofing systems, including Lakewood roof pressure washing. The experts employed by us for roof pressure washing are extremely friendly and have a client-oriented attitude.
We believe that the people who choose us for getting Lakewood roof pressure washing work done on their property deserve to get top-quality solutions.
Also, we make it a point to never overcharge our clients for the Lakewood roof pressure washing services provided.
Get in touch with our technicians today if you want the finest Lakewood roof pressure washing services.
Think of only us to:
Clean roof tiles
Soft wash tile roof
Pressure wash tile roof
Jet wash roof tiles
Call Roof Therapy, Inc. for Lakewood roof pressure washing!
(253) 948-0611